We chatted with B&R guide Marcos Lembo about what travellers can look forward to on our Limited Edition French Alps Biking trip, one of the most gruelling additions to our Challenging Trip series. 
---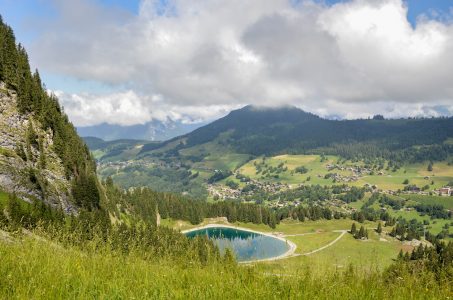 With its imposing mountain peaks and an incredible variety of terrain, the French Alps have long been a top destination for cycling in Europe. Candy-coloured houses, ancient castles and swanky boutiques are weaved together by flower-lined canals. Posh lakeside villages exude all the charm of  St. Moritz while maintaining an essential French flair. Some of the cleanest waters in Europe are even found here, but the real drawcard to cycling in the Alps is taking on your own personal Tour de France.
On our Limited Edition French Alps Biking trip, we tackle the Alpine stages of the iconic cycling race, from dramatic plateaus sprinkled with farmhouses and gîtes to epic climbs where reputations have historically been made and ruined.
Below we caught up with B&R guide Marcos Lembo about the highlights from his route work in the Alps and what travellers can expect on this Limited Edition departure.
The biking on this itinerary tackles some of the toughest ascents found in the French Alps. Can you describe some key climbs that travellers can look forward to?  
Glières is a challenging climb and one of my favourites. It will lead us to the Plateau the Glières were during WWII, the French Resistance fought a fierce battle against the Germans. Once reaching the top, travellers will be able to witness the national monument of the Resistance, created by the sculptor Émile Gilioli. After hitting the plateau, we ride a brief but amazing section of gravel to descend on the other side of the valley.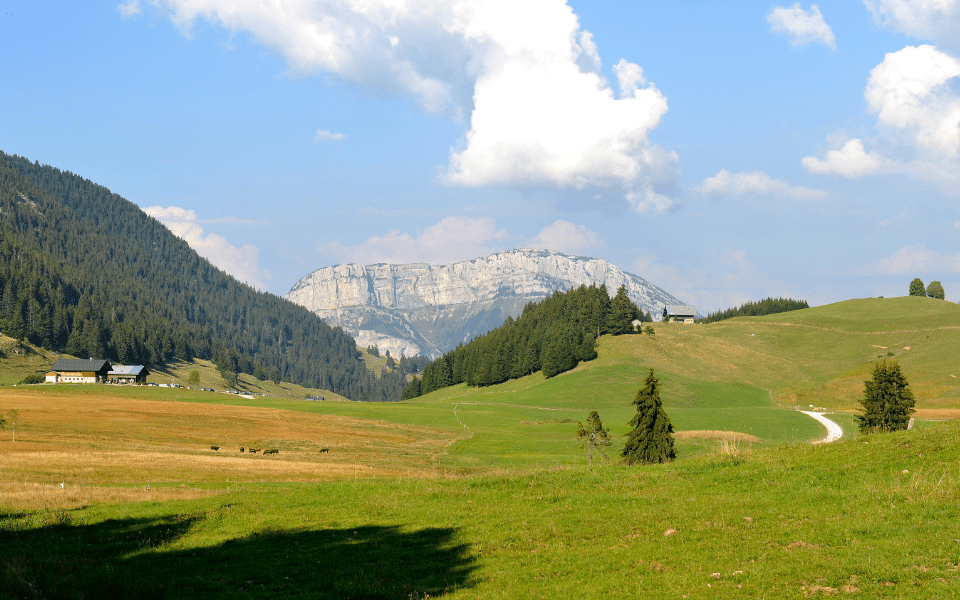 With its 4.2% gradient average, the 20.4 km (12.6 mi.) climb of Le Revard is also a challenging one, but it leads to one of the most beautiful viewpoints of Lake Bourget. Although this climb is long, it's very steady all the way to the top. 
And Cormet de Roselend has to be one of the most incredible climbs in the world! It's long and tough, no wonder the Tour de France passes it a few times before, but the views are just mesmerizing!  
Is there a particular site or cultural element that stood out to you during your route work?
The region's rich WWII history really stood out to me. There are some surprising castles here, most notably the medieval Château de Menthon. Its high stone towers looming over Lake Annecy look to be straight out of a fairytale book!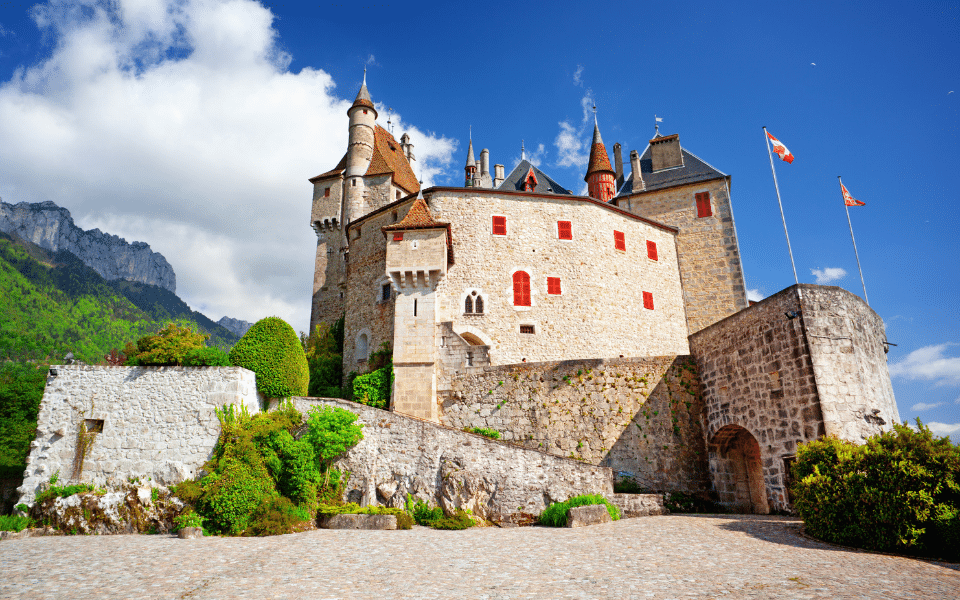 What level of biking ability should travellers interested in joining this trip have?
This is not a standard B&R trip. Travellers should be extremely fit and have strong cycling abilities in order to keep up with the imposing Alpine terrain. The bike rides include high altitudes with steep ascents and descents in certain areas, and some days it takes a very fit cyclist 5-6 hours to complete a ride. Travellers should expect 70-80 miles of daily riding. For those looking for an easier alternative, road e-bikes are available upon request!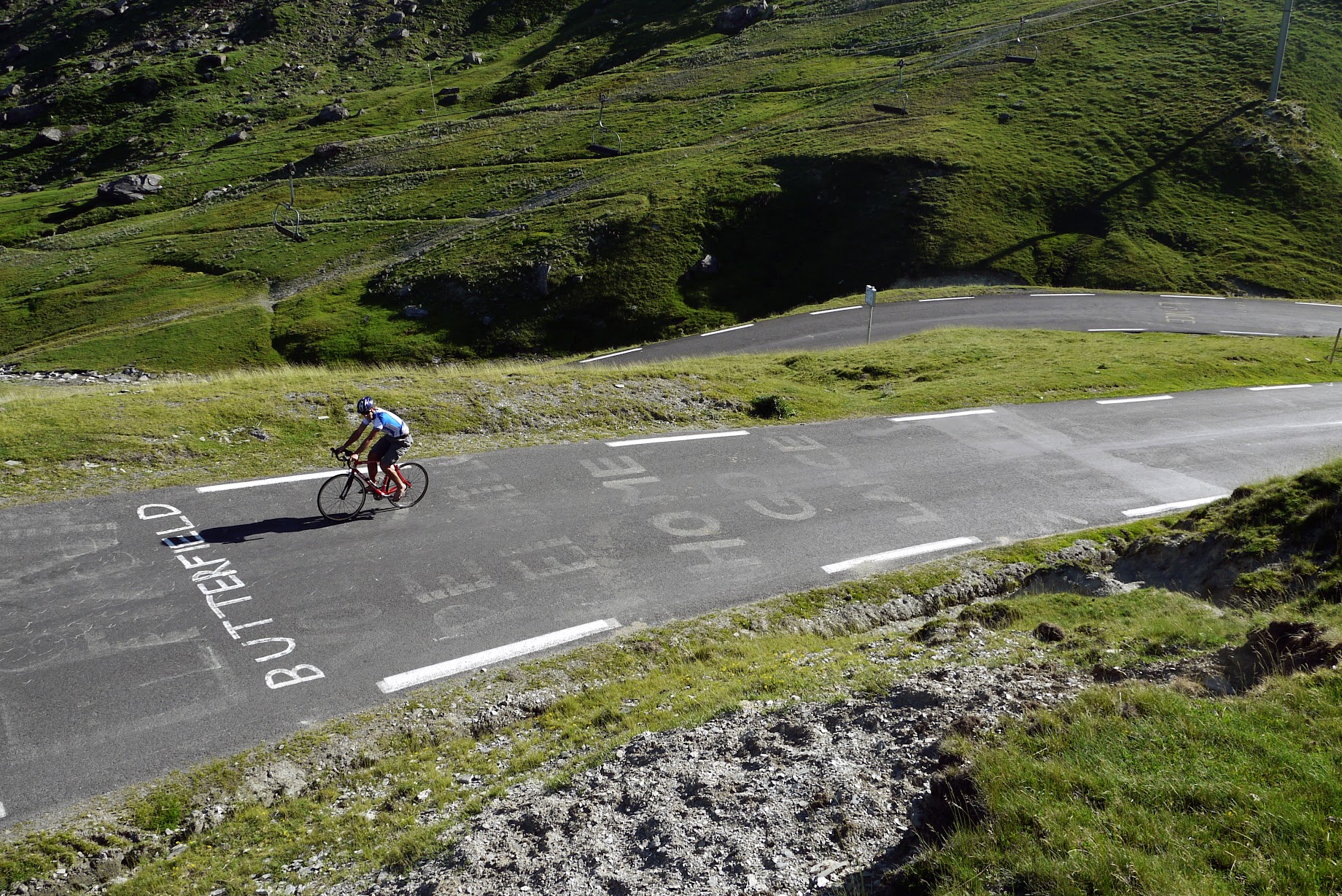 This trip takes travellers through Megève, a town often regarded as one of the world's most exclusive winter resorts. What makes September an ideal time to visit? 
September is Megève's low season. With fewer crowds, our travellers can look forward to experiencing the town's beautifully preserved medieval centre, pristine lakes, cobbled streets, and plenty of biking and walking paths a little more like a local. The weather is still warm and the entire town boasts a relaxed, tranquil atmosphere.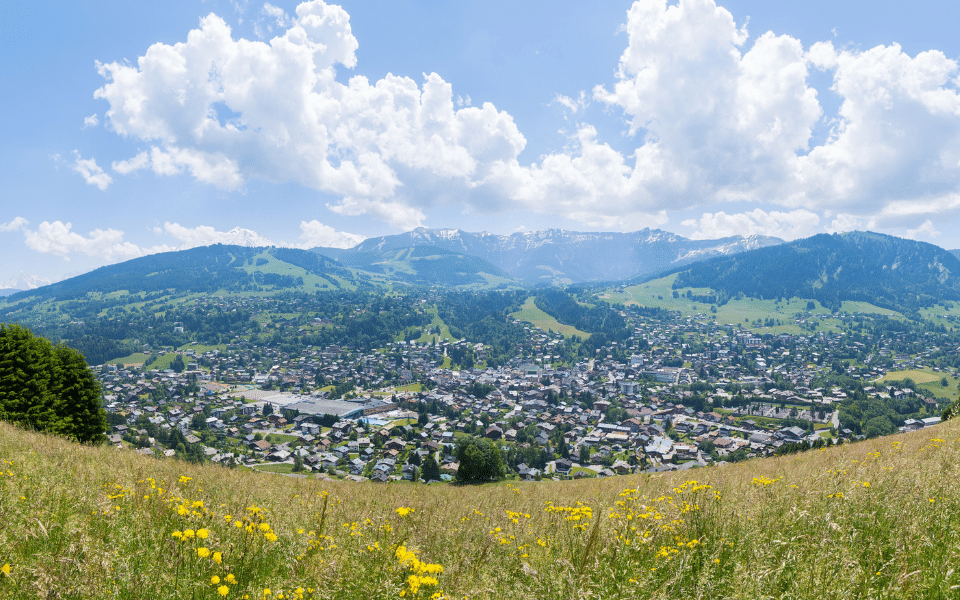 Travellers will also get the chance to ride past the charming mountain villages and crystal-clear waters of Lake Annecy. What other highlights can we look forward to in Annecy?
Without a doubt, the shimmering shores of Lake Annecy are the most beautiful place to unwind after tough days on the saddle. And the surrounding medieval village of Vieux Ville is a highlight in itself. Also known as 'Venice of the Alps,' Vieux Ville boasts cobblestone alleys opening onto amazing shops and restaurants, enchanting canals and beautifully preserved buildings.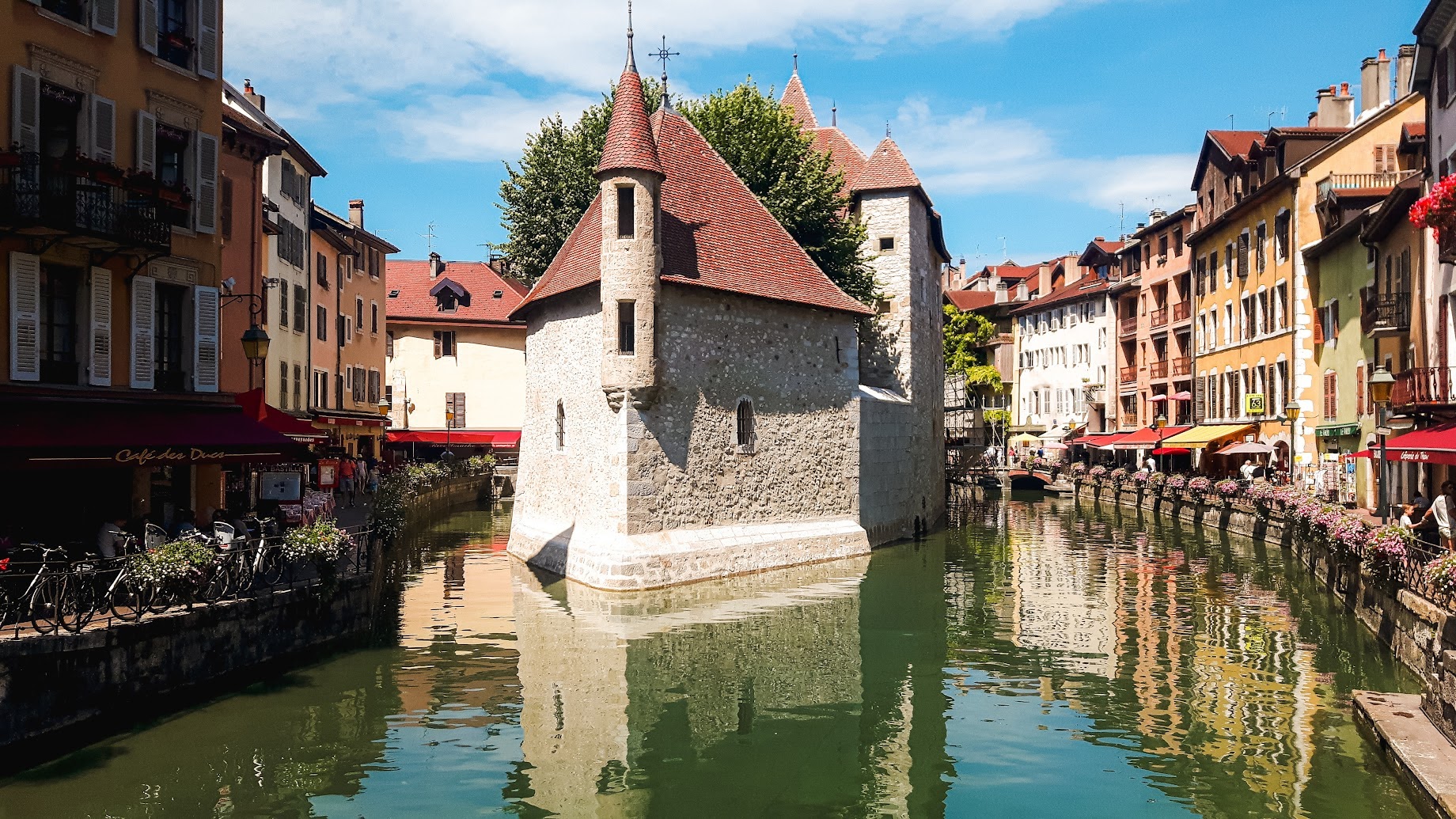 After long days of tackling imposing mountain peaks, what events can travellers look forward to in the evenings?
Definitely heading back to our lakeside hotel and enjoying the best post-ride recovery possible. We have some world-class dinners planned at O Poisson Rouge and Abbeye de Talloires to name a few, and there's a beautiful spa in Megéve to take advantage of. We'll embark on a boat ride, and there will be lots of free time for those who are looking to explore independently. There are also a few surprises we have in store that I won't give away!
Are there any hotel highlights travellers can look forward to?
Our travellers will bed down at two incredible hotels on this trip. L'Auberge du Pere Bise is nestled right on the banks of Lake Annecy and offers the perfect mix of lakeside activities, stunning interiors and posh views. Chef Jean Sulpice serves up classic auberge-style cuisine with a twist at the hotel's incredible restaurant, le 1903.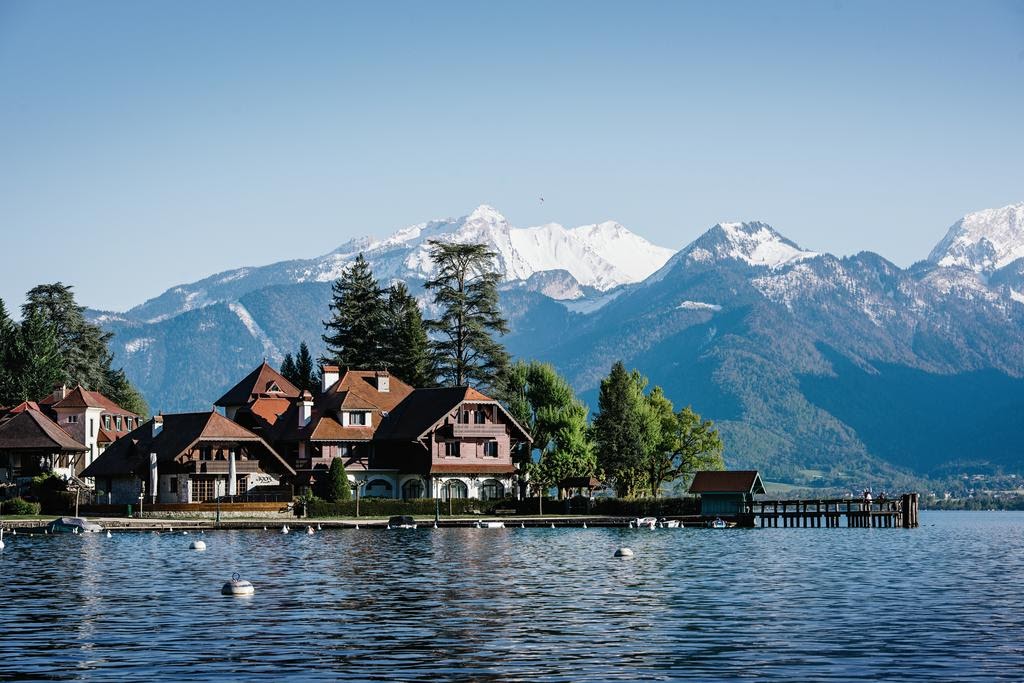 In contrast, our second hotel is the Four Seasons Megève, an ultra-modern chalet situated directly on the slopes of Mont d'Arbois. Here travellers can indulge in the region's largest spa and dine at La Dome de Pic-Le 1920, run by the world's most decorated Michelin-starred female chef Anne-Sophie Pic.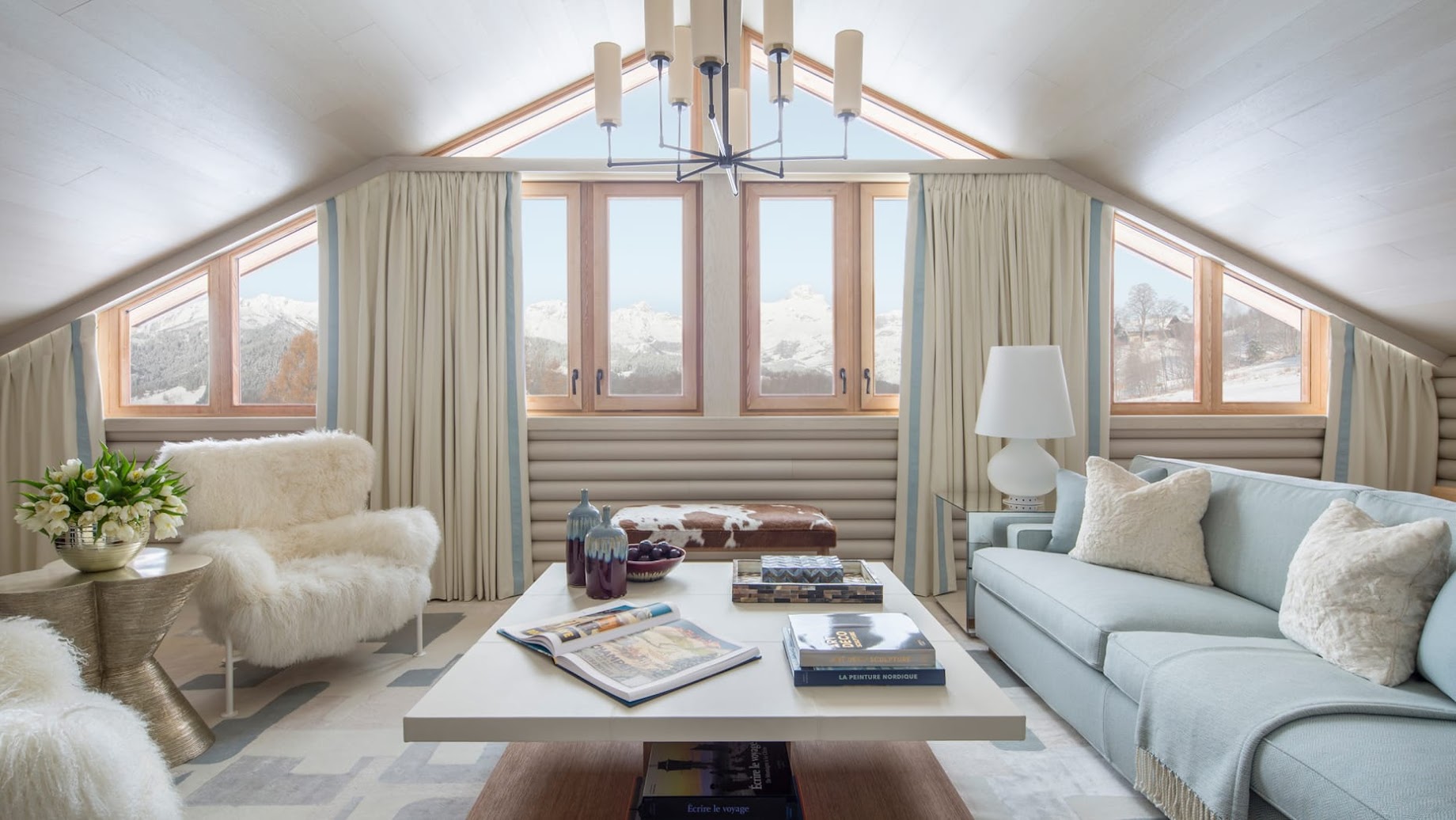 Can you describe the food scene?
The Savoyard region is famous for its rich French cuisine and cheeses with an Alpine twist. And the entire area is dotted with an amazing mix of Michelin stars and laidback restaurants serving farm-to-table delicacies. Be sure to taste some Fera, the local fish sourced from Lake Annecy.
Sometimes, a B&R trip simply isn't long enough to experience the magic of France. How can travellers extend their stay for the best vacation possible? 
When Annecy is done and dusted, explore the Swiss side around Lake Léman, and cities like Vevey and Montreux. And on the French side, head to Chamonix for incredible mountain vistas and Alpine villages.
Feeling inspired to sweat it out in the French Alps? Get in touch with a member of our team to reserve your spot on this Limited Edition departure.