With its craggy moorlands, pretty coastal towns and seemingly endless clusters of flat, traffic-free paths, biking through England is a feast for the senses. And with no shortage of chic gastropubs and UNESCO-listed monuments to stop and savour along the way, a journey here will tempt you to traverse across the pond again and again. From poetic country roads in the Cotswolds to the legendary ascent of the Lake District's Hardknott Pass, here are our top picks the 6 best bike routes in England.
---
1. The Cotswolds
BROADWAY TOWER & THE SLAUGHTERS
A lazy bike ride through the Cotswolds is best taken in the morning, where you can start with a coffee next to the striking Broadway Tower. On a clear day, you can even witness over 13 counties and all the way to Wales, head south into the Cotswolds down quiet country lanes. The Cotswolds is the perfect destination for cyclists looking to explore a world before mechanization, with quaint market towns, golden stoned villages and some of the best gastropubs. Stopping in Guiting Power for their Post Office's famous Victoria Sponge cake, then continue downhill to The Slaughters. Chances are you've heard about the two ridiculously beautiful twin villages of Upper and Lower Slaughter.
Insider Tip: No bike ride through The Slaughters would be complete without a refreshing post-ride afternoon tea at The Slaughters Manor House!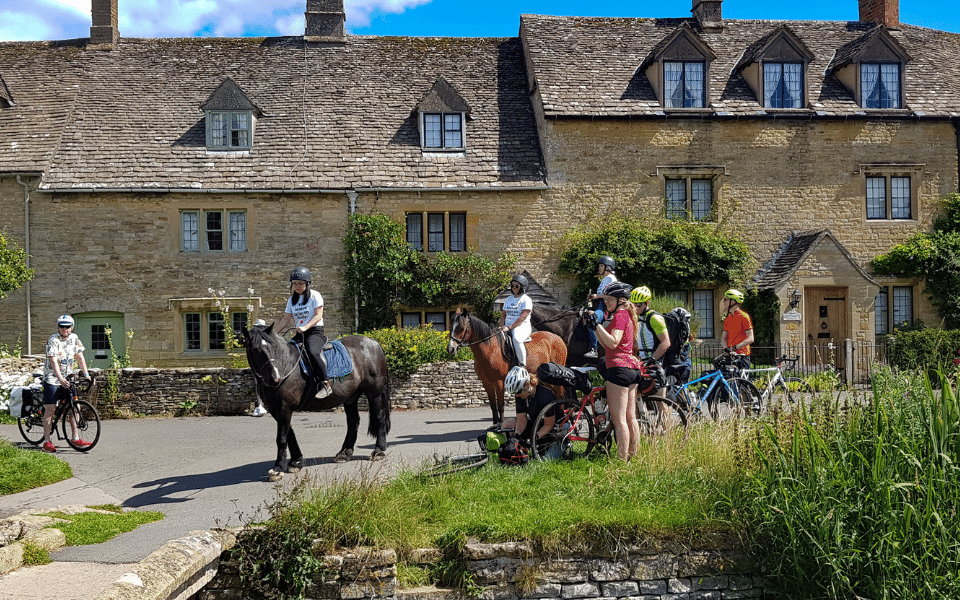 Distance: 22 km (13.6 mi.), 44 km (27.3 mi.) round trip.
Recommended Rider Level: Recreational
Best times to ride: Mid-June-August, when the lavender fields are in full bloom.
---
2. Cornwall
THE CAMEL TRAIL INTO PADSTOW & NORTH CORNWALL'S BEACHES
The Camel Trail is a beautifully flat 19-mile traffic-free route that follows the cerulean Camel River into the seaside town of Padstow. This stunning estuary is perfect for bird watching and gives sweeping views across the colourful town and sea. Enjoy a tasty meal at the famous Rick Stein Seafood restaurant for lunch and continue on to visit the golden sands of Cornwall's Northern beaches, Trevone Bay and Harlyn Bay.
Insider Tip: Finish with a refreshing cocktail or an overnight stay at the Pig, set among fields of wildflowers above Harlyn Bay.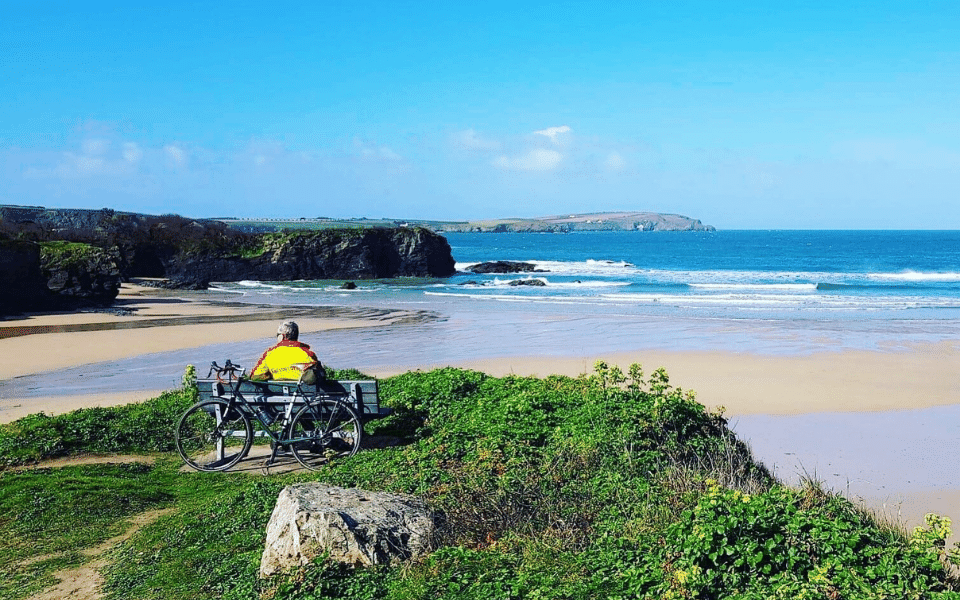 Distance: 30 km (18.6 mi.)
Recommended Rider Level: Recreational
Best times to ride: April-June or September-October. Avoid peak summer season (July-August).