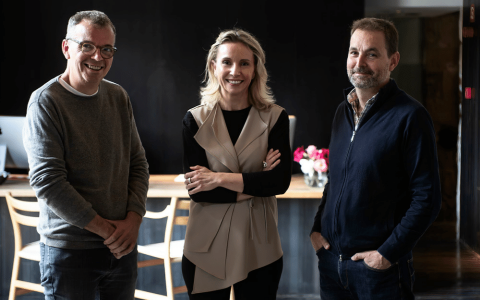 What happens when three siblings embrace their father's legacy in developing a hotel entirely based on sustainability? For Mar Suau, co-owner of Son Brull Hotel & Spa, it resulted in a family-owned, family affair of capturing the essence of Mallorca across Son Brull's 30 acres—all while preserving the land for future generations.
Known as the only family-run boutique hotel on the island, Son Brull is nestled in the foothills of the UNESCO-protected Tramuntana mountains and surrounded by a pastoral playground of vineyards and ancient olive groves. And with its prime location just a short drive away from Mallorca's most serene beaches, a stay here means you truly have the world at your fingertips.
"We have it all within very little distance. Being driven around is super easy, and we have a variety of landscapes that's so amazing. Within 20 minutes, you can be on top of a mountain or lying on the beach," Mar said."
The Property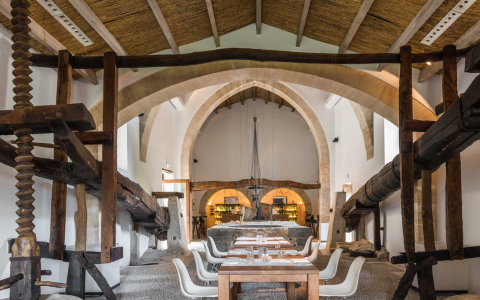 Housed in a former 18th c. Jesuit monastery, Son Brull offers an alluring mix of ancient architecture and new-world detailing illustrated in everything from its soft gold interiors to the wooden beams that act as a memoir of the property's rich heritage. The essence of Mallorca breezes through every corner of the hotel with its bright, wide-open spaces and cozy Mediterranean charm. And while turning a historic building into a hotel had encompassed its fair share of architectural restrictions for Mar and her team, it resulted in every room being designed and adapted in a certain way. Therefore stepping into each of its 27 rooms (including Son Brull's four brand new Villa Suites) offers a world of its own: no two rooms are the same.
With the mountains at one end and Mallorca's flat, rural centre at the other, the island is a mecca for hikers and cyclists who flock here from all over the world to cruise along its various altitudes and terrain. And for those wishing for more relaxed days back at the hotel, activities on offer include guided yoga and meditation classes, olive oil tastings at one of the island's few original olive mills preserved from the times of the monks, honey harvesting from local beehives, vineyard tours and wine tastings.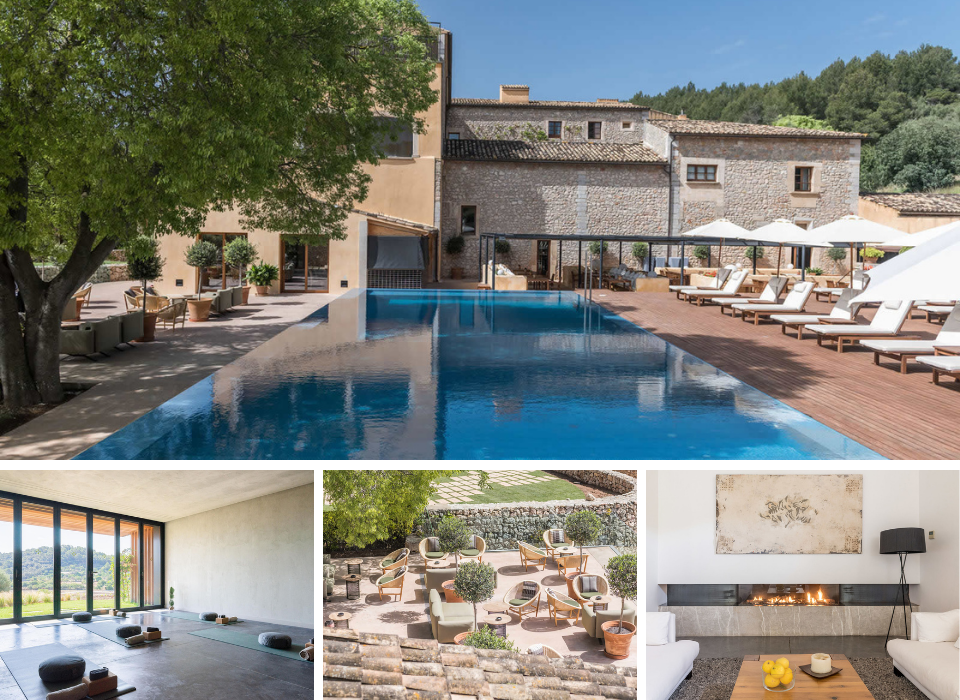 Setting the Standard for Sustainability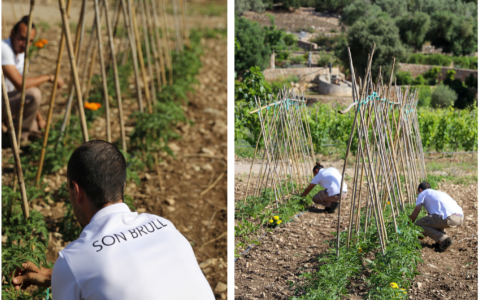 Mallorca's ideal climate holds testimony to the island's dynamic wine scene—but with so many wines undergoing similar harvesting practises, Son Brull aims to stand separate and keep sustainability at its core. 
"Son Brull has six hectares of planted vineyards at the moment. We have planted varieties that were originally found in Mallorca but were at the risk of disappearing because they weren't the 'trendy' or 'fashionable' varieties of Spain's wine industry, so we wanted to get those back," she said.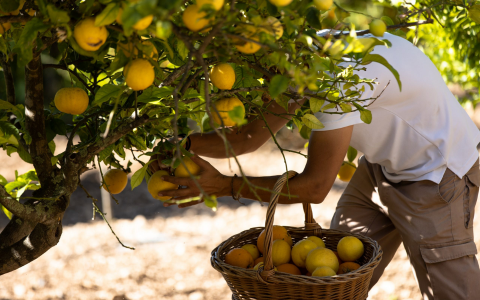 In addition to re-introducing endangered grape varieties, Son Brull's efforts in becoming a completely sustainable hotel can be seen through the on-site organic vegetable garden, where local ingredients are harvested for its 365 Restaurant. During the season, guests can even embark on harvesting days to pick from the rare fruit trees—orange, lemon, fig, almond and more—and savour them straight from the tree.
Mar explains that their aim is to restore Son Brull's surrounding ecosystem to produce again—just like when the monks roamed the land—all while helping other estates in the area and taking care of future generations.