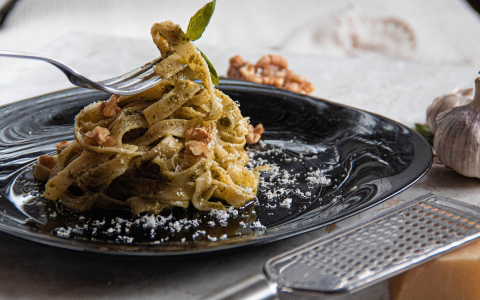 When you think of Florence, the capital of world-class Tuscan cuisine, you may evoke images of bistecca alla Fiorentina (hearty Florentine beefsteak), ribollita (cannellini bean and bread soup) and pane toscano (unsalted Tuscan bread, dating back to when Pisa blocked Florence's salt importation at the port), but while all of this is said to be true, take it with a grain of salt. As one of Italy's main food capitals, Florentine cuisine has recently seen an upsurge of innovative menus prepared by creative young chefs and restaurateurs.
Traditional mom-and-pop trattorias that have once peppered its cobblestone streets are now neighbours to international dining spots, eateries serving up vegetarian delicacies, and a flood of restaurants focusing on seasonal ingredients and modern takes of classic Italian favourites.
And while its contemporary edge proves that Florence is more than a one-taste city, its Michelin-starred dining and family-run trattorias still dominate the food scene, all while highlighting the pride in its renowned culinary traditions.
While fresh seafood, tender meats and simple ingredients intermingle with newly-introduced flavours, there's no better time than now to taste your way through this gourmands paradise. Here are a few of my favourite restaurants to savour for yourself in Florence.
---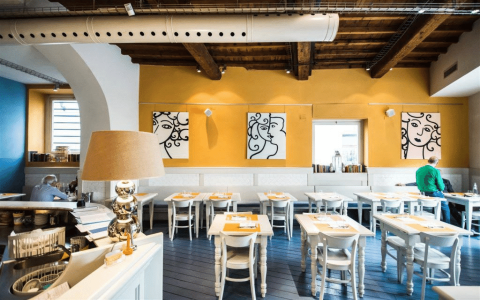 Located not far from Santa Croce, Gastone is hands down one of my favourite places for lunch. Their menu changes daily, but always features plentiful salads, fresh seafood and a nice selection of wines by the glass. Their house specialty is a decadent spaghetti with sea bass and pistachio pesto, and their octopus is out-of-this-world.
Don't be put off by the twinkling lights and the photos of celebrities lining the walls—this is the place for an unforgettable dinner. Settle in and enjoy an incredible menu of homemade pasta, fish, meat—the whole she-bang! Reservations are required and I recommend a late dining time if you want to find some Italians in the restaurant (9pm on…)
One of my favourite spots for lunch or a midday pick-me-up, this cozy cafe is located on the upstairs terrace of the LUISAVIAROMA boutique. The chef at Floret has a knack for transforming seasonal, local ingredients into dishes with an international flair. Perfect for brunch, lunch or an afternoon smoothie while you rest your city-weary legs on its cozy chairs.
Step right into the past in this homestyle trattoria close to the Santa Maria Novella train station. Sostanza is a staple with locals and visitors alike, serving up delicious meals for both lunch and dinner at prices designed for the local community. Their butter chicken is famous among regular clients, don't miss it! Cash only.