Formerly the imperial capital of Japan, the City of 10,000 Shrines offers visitors an abundance of history and culture. Below are some of my favourite things to do in Kyoto that will give you a sense of the city and its centuries of history.
---
14 Immersive Things to do in Kyoto
1. Nanzenji Temple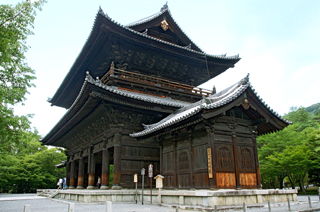 Nanzenji was built as a retirement villa for Emperor Kameyama in the late-13th century. In 1291, he donated it to the Rinzai sect of Zen Buddhism, and it became the head monastery in Kyoto. The temple's chief priest holds the highest Buddhist position in the nation.
The temple suffered badly from both fire and war over the centuries, and the existing buildings are no more than 400 years old. The inner Hojo Garden is characteristic of the Edo period and is considered one of the most scenic Zen gardens in Japan. The worn wooden hall along the garden has seated many monks and travellers in quiet contemplation.
The magnificent Sanmon Gate leading to the temple serves as the stage for the kabuki re-enactment of the story of the Japanese Robin Hood, Ishikawa Goemon. In 1632, Goemon's luck ran out and he and his son were sentenced to death by being boiled alive. As the play depicts, the heroic Goemon held his son above the boiling water until he succumbed himself.
2. Philosopher's Path
From Nanzenji, there is a 1.6 kilometre (1 mi.) canal pathway all the way to Ginkakuji Temple. The path is dedicated to Nishida Kitaro, the late-19th c. philosopher of Western and Zen ideologies.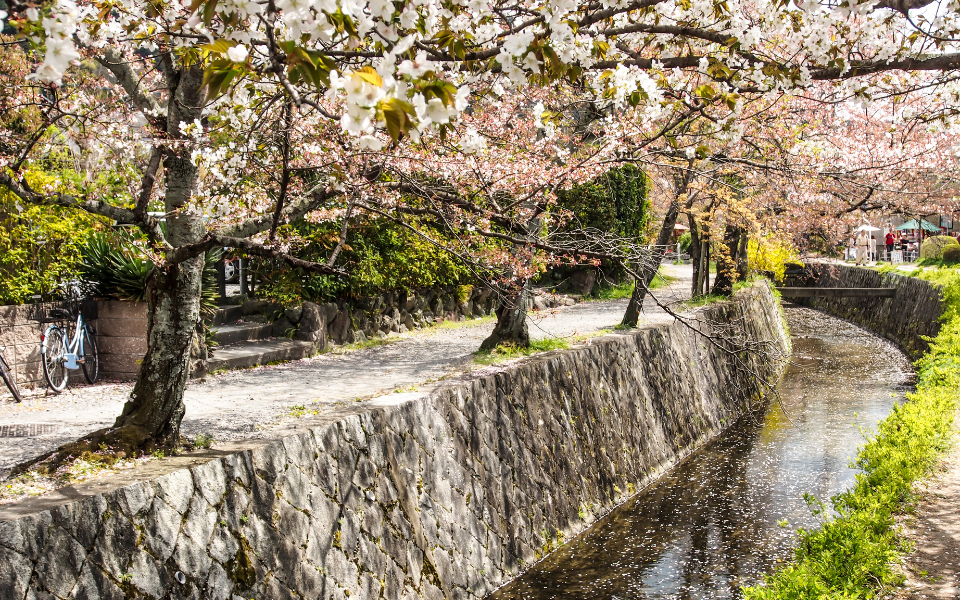 3. Ginkakuji Temple – Silver Pavilion
Ginkakuji was originally built as a retirement villa and later converted into a Zen temple. The 15thC shogun, Ashikaga Yoshimasa, designed it after his grandfather's villa, Kinkakuji (Gold Pavilion). The silver finishing was never completed, but the temple retained the name nonetheless. Yoshimasa was a patron of many fine arts. Under his initiation, Higashiyama Bunka (Culture of Eastern Mountains) flourished. He became a monk at the age of 32 and died five years later, leaving his villa to Zen Buddhism.
4. Mt. Daimonji
On this mountain, the Japanese character for "big" (dai) is set in white stone and can be seen from nearly all points in Kyoto. Ginkakuji Temple is located at the base of Mt. Damonji, where a trail begins. From the highest point on the trail, the view of Kyoto is very impressive.