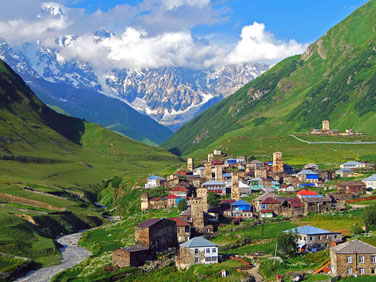 The first and most important thing you need to know is that this blog post is about the fascinating and enigmatic European country of Georgia, not the golf-loving, tea-swilling, great state of Georgia (though we're fans of that place, too.)
An oasis of history and civility in the farthest reaches of Europe, Georgia's on everyone's minds – not to mention their hot lists – this year. Here at B&R, we're adventurers at heart, and this remarkable country is near and dear to mine. Currently undergoing rapid change, in 2018 Georgia will celebrate the 100th anniversary of its revolution and its emergence as an independent state.
As the world (finally) turns its attention to Georgia, I thought I'd break down some of the most fascinating aspects of this incredible country so that you can discover its rich history – before everyone else does!
---
1. It's the birthplace of wine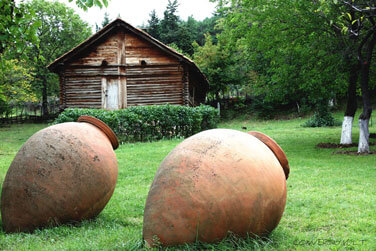 The French will tell you that they perfected wine-making (a claim the Italians and Spanish might each take issue with), but Georgia has been making wine since the days of antiquity.
With abundantly fertile valleys and slopes that protect it against the elements, the Transcaucasia have played home to grapevine cultivation and neolithic wine production for 8,000 years!
"Talk about aging of wine. Here we have an 8,000-year-old vintage that we've identified," Patrick McGovern, a molecular archaeologist from the University of Pennsylvania Museum of Archaeology and Anthropology, told The New York Times after publishing a study in the journal Proceedings of the National Academy of Sciences.
As you can imagine, after that many millennia spent perfecting their oenological offerings, Georgia's wine traditions are closely entwined with both its economy and its national identity. In fact, Georgia's unique wine-making process, which utilizes a clay jar called a qvevri, was recognized by UNESCO as a piece of "intangible cultural heritage." 
And Georgia's vintages are almost as diverse as they are ancient, with a whopping 400 varieties of grapes, and a culture that takes great pride in this rich heritage. Kakheti is one of the better known wine regions, which is further divided into micro-regions Telavi and Kvareli. Other regions include Kartli, Imereti, Racha-Lechkhumi and Kvemo Svaneti, Adjara and Abkhazia.
2. It looms large in ancient history…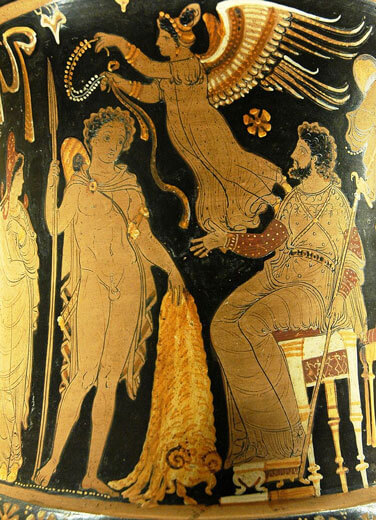 According to ancient mythology, Georgia played home to one of the world's most precious treasures, Jason's famed Golden Fleece.
The Golden Fleece, so the myth goes, was the fleece of the gold-haired winged ram, which was held in Colchis, an ancient kingdom and region on the coast of the Black Sea, now in present-day Georgia.
When Jason, the rightful king of  Iolcus in Thessaly, challenged the sitting king Pelias for the throne, Pelias replied that Jason could have the throne only after he brought him the Golden Fleece. Jason accepted the challenged and assembled a team of heroes, including Heracles – better known today by his Roman name, Hercules – to sail for Colchis on his ship, the Argo.
After an epic journey, the Argonauts arrived in Colchis, where Jason had to perform three tasks in order to win the Golden Fleece from Aeetes, the King of Colchis. With an assist from the sorceress Medea, Jason managed to plow a field with fire-breathing oxen, sow the teeth of a dragon into a field and overcome the dragon that guarded the Golden Fleece (and you thought your chores were annoying).
Winning the fleece, Jason and the Argonauts eventually managed to return home in what's become one of the best known stories in Greek mythology.