Time seems to stand still at Villa Korta Katarina & Winery, Croatia's lavish new wine estate by the sea. We chatted with American philanthropist Lee Anderson about the genesis of Korta Katarina and how his efforts in providing aid to Bosnia-Herzegovina and Croatia led to the inception of Orebić's most extravagant property.
---
The mere mention of Croatia often conjures quintessential images of Dubrovnik, with its ancient walled villages, fiery-red rooftops and sun-drenched beaches peppered along the sparkling Adriatic coast. Although the glitz and glamour of this fairy-tale city is something to write home about, it often overshadows its under-the-radar neighbour. Just a two-hour drive away from UNESCO-listed Dubrovnik lies Orebić—a romantic old port town nestled in the heart of Croatia's pristine wine territory—and possibly one of the country's best-kept secrets.
But not for long.
Sitting pretty on the southern tip of the Pelješac peninsula, Orebić is charmed with a golden strip of sandy beaches, an unparalleled wine scene and hidden coves dotting the heavenly blue of the Adriatic. With no shortage of freshly shucked oysters and centuries-old paths to ride through, Orebić is finally generating a buzz as one of the most promising jewels of the Mediterranean.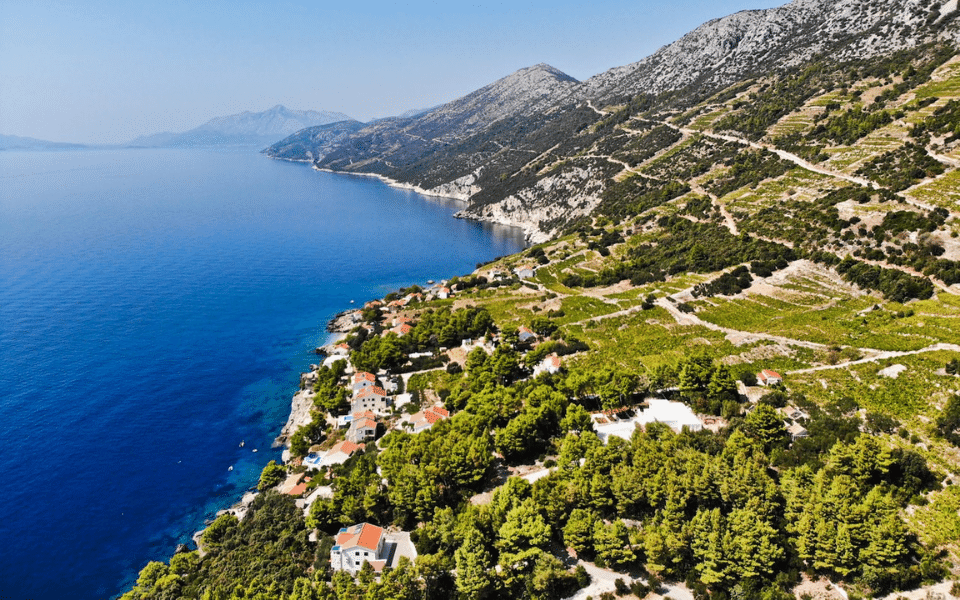 ---
A Slice of Heaven on the Adriatic
The region's rich, welcoming culture and untapped gastronomic delights were enough to capture the hearts of American philanthropists Lee and Penny Anderson, who began visiting the country twenty years ago on humanitarian missions after the Yugoslav Wars. A dear friend of the Anderson's was working for a charitable organization, sending missionaries to Croatia to rebuild schools destroyed during the wars. Eventually, he invited the pair to come over and see the work they were doing first-hand.
"We coordinated a visit with the opening of one of the schools. It was really gratifying to see these young people getting their schools back," Mr. Anderson said. "We continued to go after that to support the St. David's Relief Foundation. Penny and I already had an interest in wine—and it seems almost everyone in Croatia makes their own wine."
Thanks to their infatuation with the region—and over a few glasses of wine with the Executive Director of St. David's Relief Foundation, Mr. Anderson grew keen on investing in one of the area's pristine wineries.