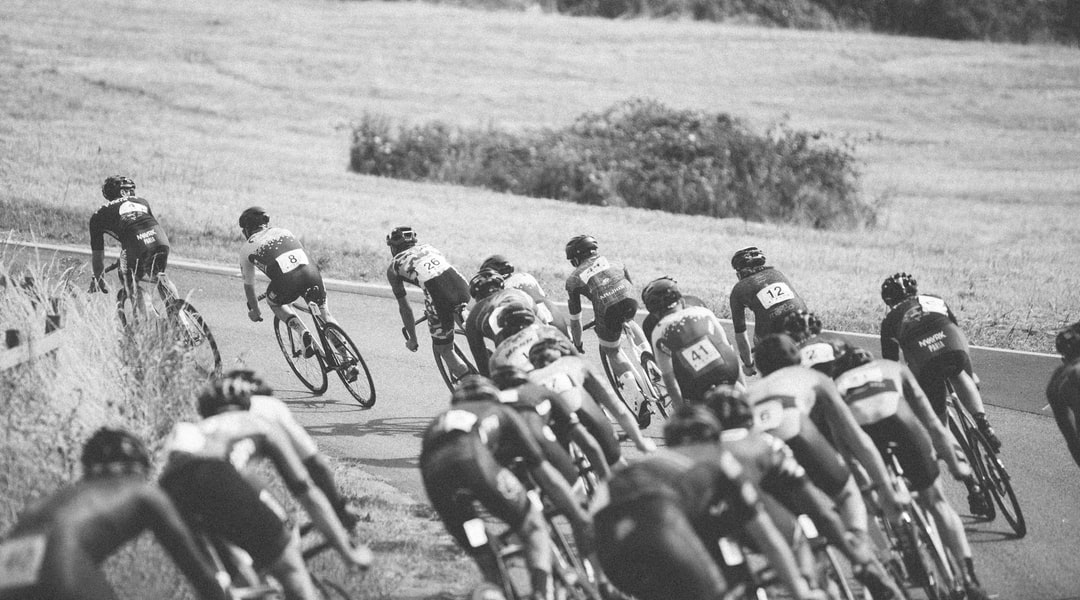 Our Story
SLOWING DOWN FOR OVER 50 YEARS
We'd love to assure you that Butterfield & Robinson began with a well-formulated business plan and thorough market analysis, but the truth is, our genesis was a lot more straightforward. B&R began in 1966 in the same vein that it continues today—with a few friends getting together to share their common passions for life, travel, companionship, great food and a bottle of wine. And the strong belief that such simple, yet commendable pleasures should be shared. So was born a new style of travel, and a new type of travel company.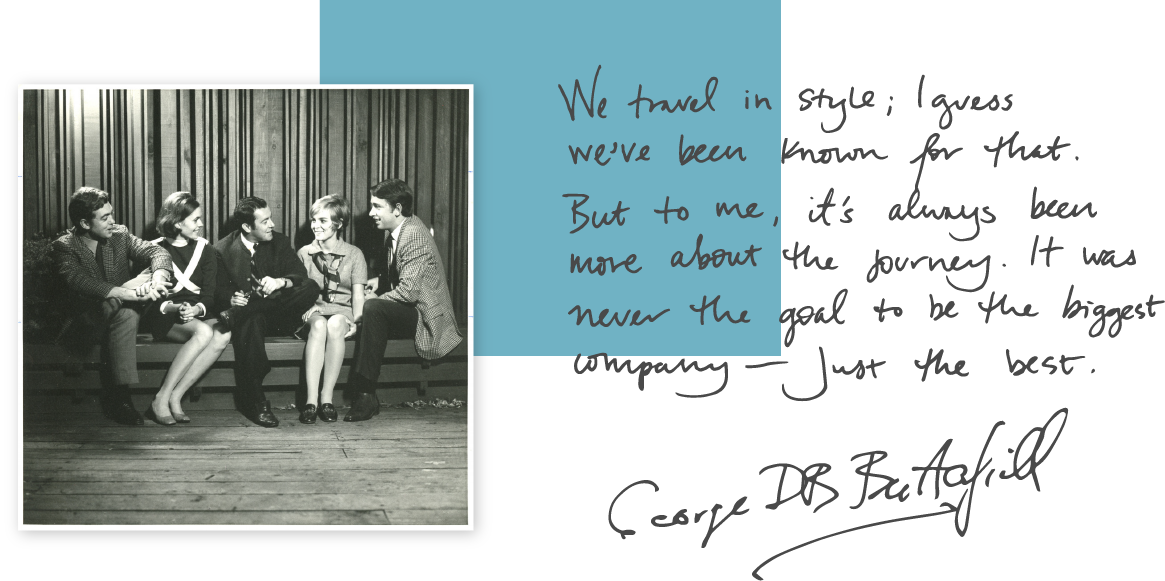 Students Seeing the World
It's summer vacation in 1957, and fresh-faced law students and pals George Butterfield and Sidney Robinson join a student travel group to Europe. A spark is ignited that sees them working for the business over the ensuing summers, fuelling a growing passion for travel. In 1963 George makes the excellent decision to marry Sidney's charming and vivacious sister, Martha, and the accumulated passion of the trio rises to even greater heights. With law degrees and masters completed by 1965, and their summer jobs no longer available, they realize that if they want to return to Europe—and oh yes, they do—they need to make it happen themselves…
We've Come A Long Way
Though we've evolved throughout the years, the fundamental value that guided us since the beginning remains the same: to opt for quality over quantity.
The trip moments we value aren't the most expensive or grandiose, but the ones where something can be learned, shared and experienced. Sure, we appreciate the finer things, like exceptional hotels and rare vintages. But mostly, we are interested in what has character, what is authentic and what is done with passion with the same curious spirit as those students who embarked on their first adventures half a century ago.
From our roots in student trips to biking and walking, we've come to encompass any activity that brings out the best of a place and you closer to it. Sometimes that means a camel ride to a luxury camp in the Moroccan desert or a safari in the Serengeti. Maybe it's chartering a yacht to sail between the Adriatic Islands or horse trekking from your private lodge in Colorado.
As we continue to grow and expand, no experience is out of reach.
Enough About Us.
Where Can We Take You?